---
Gwyneth Walker
Raise the Roof!
for Brass Quintet (1987)
---
Return to Gwyneth Walker Music Catalog
Read Kunin Chooses Work by Gwyneth Walker by the White River Valley Herald, Randolph, Vermont.
Read Composer's Work Reflects Surroundings by Charlie Huisking, The Herald Tribune. Read a review of Raise the Roof! (1987) for brass quintet by Larry Johansen, the International Trumpet Guild Journal.

Listen to a RealAudio (G2) stream of a performance of this work by the Iowa Brass Quintet.
Download an an MP3 file of a performance of this work by the Chestnut Brass Company.

View/download a PDF file of selected sample pages from this work.

---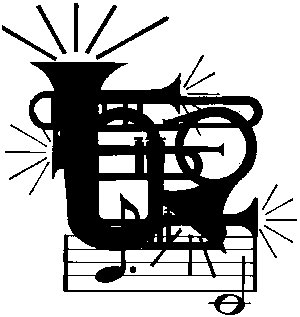 Commissioned by the Chandler Cultural Foundation, Randolph, Vermont in 1987 to celebrate the restoration of Chandler Hall -- a community concert hall and theater.
Much local pride and effort was given to providing the Randolph residents with this performance space. And the spirit was that of American "Barn Raisings." Thus, Raise the Roof! was inspired by the energy of the community renovation activity. The hand and foot tappings are derived from the rhythms of hammers pounding and carpenters at work.
Notes by the composer
---