---
Gwyneth Walker
Cheek to Cheek
for SATB Chorus and Piano (1978)
---
Return to Gwyneth Walker Music Catalog

Download an MP3 file of a performance of this work (with spoken introduction by the composer) by the Kellogg Chamber Singers at California Polytech University, Iris S. Levine, director
Listen to a RealAudio (G2) stream of a performance of this work by the Arkansas Chamber Singers, John Yarrington, conductor.

Download a PDF file of the choral score of this composition. For perusal only -- not printable.

---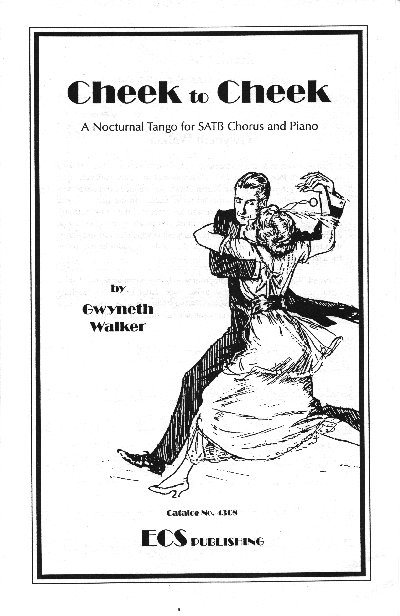 Cheek to Cheek is described as a "nocturnal tango." The text is by Carll Tucker.
"We are lying back to back,
ass-symmetrical, so to speak.
To the ticking of the dark
we are dancing cheek to cheek."

This is a sensuous and subtle tango, with frequent changes of meter. A bit of choreography is appropriate.
Notes by the composer
---