---
Gwyneth Walker
Bright Brass
for Brass Quintet (1989)
---
Return to Gwyneth Walker Music Catalog

Listen to a RealAudio (G2) stream of a performance of this work by the Chestnut Brass Company.

Download an an MP3 file of a performance of this work by the Florida Brass.

View/download a PDF file of selected sample pages from this work.

---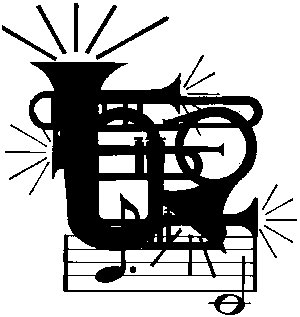 Bright Brass was composed for the Alaska Brass Quintet in conjunction with Gwyneth Walker's visit to the Fairbanks musical community in 1989. The rhythmic language of this music is crisp (accents, rests), to emphasize the lively and bright qualities inherent in the brass quintet genre.
The work opens with thematic statements and responses, as various pairings of the instruments answer each other. Then, the theme returns in a homophonic and abrupt manner which ushers in an interlude section of soli, superimposed freely. The patterns coalesce into a final statement of the theme, punctuated by cadenzas in the trumpet.
The alternation between metrically strict and free sections is characteristic of this work.
Notes by the composer
---